Art is a full expression of who we were and are since the beginning of time. The legacy of artists is often revealed by archaeologists unraveling immense earth pages and attempting to tell the story bit by bit, clue by clue of our giant history earth book. The fascinating story of our humanity.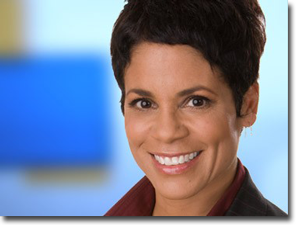 The secrets and enigmas resolved by scientific research shed an invaluable light on the making and travels of ancient civilizations, their philosophies, traditions and points out the intricate cross cultural exchanges that have lead us to become who we are.

Since 2002 scientific research in Afghanistan experiences a renaissance after 23 year of obscurantism. A lot of damage has been done to the archaeological and cultural heritage of Afghanistan, fortunately a lot can still be saved, with this in mind artists of today are coming to the rescue of the art of the past.

On this page, amongst the three artists mentioned, one has sadly left our world. We miss and mourn our dear talented and generous friend and artist David Kayoumi and hope that he may rest in peace.

We are proud to introduce you to two marvelous souls.


DANA KING

www.DanaKingArt.com
Dana King, who is also an APAA Board Member since 2005, has traveled extensively as a broadcast journalist. Much of what she has covered over the past decade is still very much in the headlines today. Many of her paintings have a source of light, a representation, an expression of hope. These are "stories on canvas", the stories of courageous women and children who have deeply inspired Dana through her many world voyages from Afghanistan to El Salvador. Please visit her website to find out more about her fascinating journeys and her inspiring art. We thank Dana for her support and friendship.
KIMBERLEY HOWLAND
www.KimberlyHowland.com
My name is Kimberly Howland, I presently live in the small town of Boonville, located in southern Mendocino County, California. My Gallery/Studio is a beautifully restored 1880's Colonial that was originally the first hotel and Pony Express station in town.

My paintings are inspired by ancient sculptures of the great cultures of the past both Asian and European. The subjects I choose represent the continuing spirit of humanity and the facial features are a window into the emotional depth of humanity.

My technique utilizes acrylic paints and natural dyes with 23kt gold leaf accents. The subject matter compelled me to develop a process that heavily textures and ages the canvas in a manner that compliments the historical images.

I am interested in humankind's great journey toward conscious evolution and self-knowledge. My own journey has lead me to the disciplines of Tai Chi Chuan and Qi Gong for healing purposes, meditations and sacred dances from around the world, the study of the Enneagram of personality types and Reichian Bioenergetic therapy, lucid dreaming, and Zen Buddhism.

After 28 years of study and experience in these fields, I believe humans have the potential to be magnificent, miraculous beings endowed with the power to transform consciousness, matter and energy.

I hope to inspire a sense of calm and hope for the viewer - to take them beyond the ordinary perception of the world.
DAVID KAYOUMI
When artist Daoud Kayoumi left Afghanistan in the summer of 1980, like most Afghan refugees he expected to return shortly to his beloved home, his watan. As a child he listened with bewilderment, to his father speak of the beauty and grandeur of the Bamiyan Buddhas.
It was then that Kayoumi began dreaming of the day he would return to visit the ancient Buddhist center that was once known for having the tallest Buddha statues. After two decades of war, the artist can finally return to Afghanistan, but he shall never gaze upon the nearly 2 centuries old Buddha statues, named Sal Sal (male Buddha ~53 meters)
and Shah Mahma (female Buddha ~45 meters). This artist hasn't lost hope. Daoud closes his eyes and says "I can see the Buddhas, they are forever etched upon my soul." In 2001, as Afghans throughout the world helplessly watched the destruction of the Bamiyan Buddhas at the hands of the Taliban, Kayoumi decided to do his part to preserve his dream
and the truth of Afghanistan's history and culture—rooted in art, music, dance, and poetry—recently stained by the ignorant and hateful atrocities committed by the Taliban. After a year of pouring his heart into his rendition of the Bamiyan Buddha, Kayoumi was left with his most heartfelt artwork, called "Cultural Vandalism."
Daoud first became passionate about art at the age of five. He recalls drawing a family friend, an American woman, a hippie on her way to Bamiyan. Kayoumi drew the 60's flower pattern that bordered her bell bottoms. Once a part owner of a Laguna Beach art gallery, today his work consists of painting, sculpting and welding. Kayoumi enjoys modern abstract art, and has been inspired by Peter Max, world famous modern abstract artist.
David Kayoumi left us in the fall of 2007 at an unfortunate young age, he is missed by hundreds of friends and relatives. David, Daoud as we called him, was a kind and intense person. He loved life but most of all he loved his wife. He shared with us his wishes to help the people of his homeland and looked forward to going to Bamiyan with Professor Tarzi. He was a wonderful supporter of the APAA's vision and most of all he was a true friend always looking out for his friends. The world will simply not be the same without him. May he rest in Peace.